Multifunctional signal jammer designed with optional buttons
  Want to get away from the noise and get a form of security away from the signal tracking device, while providing another security for your network? This may have been a difficult goal in the past, but now with the advent of high-tech and signal-jamming devices, it's all very easy.
  Now different people have different needs. For example, some people need to cut off their cell phone signal to prevent it from being tracked, and some people are loud. Some people need to cut off the signal of the GPS jammers to prevent the GPS signal tracker from being tracked. So as to get a free state, some people want to block the Bluetooth and WiFi signals, and then get a guard as well. But now more and more people need to block several frequency bands at the same time and choose the interference frequency band. If you need to get this kind of hand-held multi-purpose signal jammer, then you can also come here to see the details below.
  First of all, you will know that the hand-held multi-purpose signal jammer is designed with optional buttons that allow people to decide the jamming frequency band according to the actual situation they are in, which is really convenient to use. It blocks both CDMA GSM DCS PCS 3G GPSL1 and WiFi 2.4 G Bluetooth signals.
  What's more, the car charger is also designed with a built-in cooling fan, which acts as a cooling system, so that the portable 3G GPS Bluetooth signal jammer is always in good working condition. Therefore, by using the car charger, the portable 3G GPS BlueTooth signal jammer can be used in the car, and it can also be easily charged in the car, which is also very convenient to use.
Box Type Five-ChannelMobile Phone Signal Jammer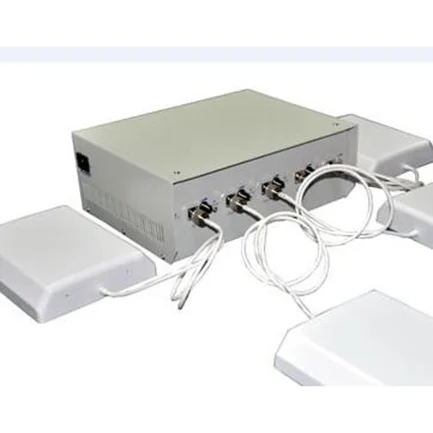 8341CA-DE five-channel cassette power mobile phone signal jammers : 5-channel power mobile phone signal jammers cassette compact body beautiful, single output power of 20W. Plate- directional antenna , interference radius . Effective segmentation, only the downlink interference will not cause interference to the base station.
$2724.98$3567.14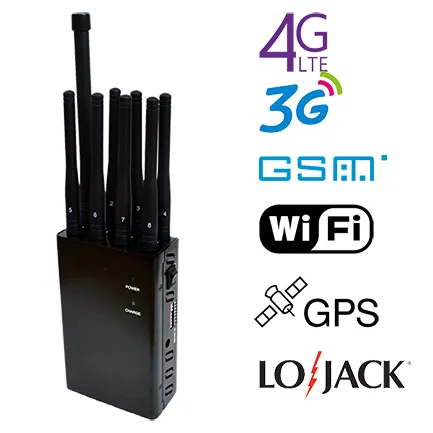 Portable 8 Bands Cell Phone Jammer
This 8 Bands Portable Cell Phone Jammer,can jamming all types of Android phones, Tablets, Smart Phones, iPhones, Windows phones etc. that use 2G, 3G, 4G, GPS L1-L5, LOJACK, or Remote Control 315Mhz 433MHz and Bluetooth WIFI wireless signals popular in 2019 and in years to come...