Small Cellphone Signals Jamming Leather Case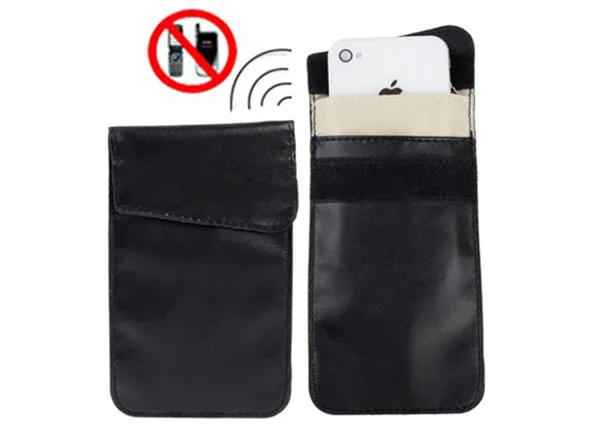 What would you do if you had a call that you did not want to answer, or would you like to stay quiet? Maybe some people will use mobile jammers, but this is not necessary. If you only want to make sure your phone can not accept the signal, then you can try using this signal to shield the holster. You'll love it when you use it. You can disconnect yourself from the phone without interfering with the situation
This signal shield holster with signal isolation function, when you put the phone into the holster, the signal will stop transmission. This is a very gentleman's way of shielding, neither disturbing others, nor let others bother you.
This phone holster can effectively
jamming mobile phone
signals, so you will not be disturbed by incoming calls.
Product Features:
1.When someone dials the phone, you will receive a "The user you are calling is temporarily out of service."
2.The phone into the holster, you can play to prevent the phone's electromagnetic radiation, to protect the health of health care function
Jamming frequencies:
CDMA: 850-894MHz
GSM: 925-960MHz
3G: 2110-2170MHz
4G LTE: 725-770MHz
4G: 2300-2400MHZ
4G: 790-862Mhz
4G: 2620-2690Mhz