Powerful and reliable walkie talkie jammer for sale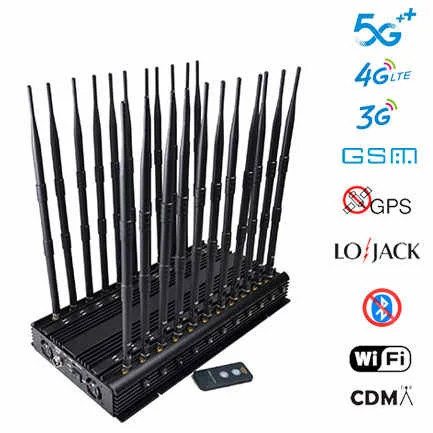 22 Antennas Full Bands Mobile Phone 5g Jammers Wi-Fi GPS LOJACK Blockers
Latest designed with 22 Antennas all-in-one for mobile phone 5GLTE GSM 3G 4GLTE signals which bring us a strong jamming ability. And it can not only cut off all 5G 3G 4G mobile phone signals, but also jam Wi-Fi2.4G/5GHz GPS LOJACK, RF 315 MHz 433MHz , VHF UHF Walkie-Talkie & Wireless Headset/Microphone signals. Full bands jammer is power full to blocks all the signals, Jamming frequencies the jamming radius up to 40meters.
$799.99 $1589.12
Keep unwanted signals out of range with walkie talkie jammer
Effective walkie talkie jammer can block any radio signal of walkie talkie. Once it is turned on, the equipment will start to work, blocking any transmitted VHF (144-174 MHz) and UHF (420-480 MHz) signals within 30 meters. This ensures a comprehensive defense against the communication guided by the transceiver operating in a short distance. Use with on-board charger according to the signal range of a given area.