GSM network killer device
May be you have considered having one at some point: whether the obnoxiously loud woman next to you is announcing private bedroom stories to a crowd on the subway, or your kids are grounded from using the phone (and consequently snagged a hidden prepaid phone), sometimes having a GSM network killer comes in handy. A GSM jammer is a piece of equipment capable of blocking reception or transmission of cell phone signals. This is mostly done by creating some form of interference at the operating frequency ranges of cell phones, which results in no signal or significant loss of signal quality. Although it could be used practically anywhere, they are mainly used in areas where silence is expected or required. When a Cell phone jammer is active, most cell phones show no network signal, and when the cell phone jammer is switched off, the cell phone becomes active. Cell phones use unique frequencies for talking and listening. Most of them block either of the two frequencies, indirectly providing the effect of prevention of both. It work on the same principles as that of jammers used in preventing radio communication. They either function by disrupting the cell-phone-to-base-station frequencies or base-station-to-cell-phone frequencies. Use this device, you can avoid being interrupted by others. A quiet sleep can be guaranteed. Prevent your child from texting or using his Facebook chat in the middle of the night. Everything is very simple, you just need to turn on the jammer switch. You can make sure your child gets enough sleep. If you are a teacher, you can use it in class. Students can be prevented from sending text messages in class.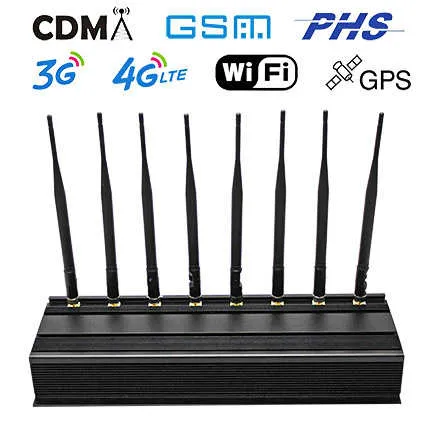 Desktop 8 Bands Network Killers
8 bands jammer can help your to jam all cell phoner signal: 2G, 3G, 4G. In addition your can also blocker with GPS, WiFi. This jammer has power adjustablefunction, your can adjustable the jam range base on. Can work continuous 24 hours. Large range of 40 meters jamming.
$620.49 $1200.81 More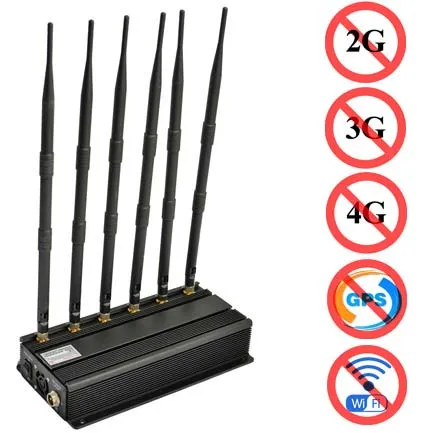 GSM Network Killer 6 Bands Desktop
This network killers can be used all kinds of examination room, gas stations, churches, courts, libraries, conference centers, theaters, hospitals, military power and other places prohibit the use of mobile phones. It is the first choice for school / examination room / prison / office and other places. Using efficient cooling technology, built-in 6 cooling fans, the device can work long hours.
$528.49 $789.98 More
Network Killers GSM Related Tags