Ever been annoyed at a motormouth chattering on his cell phone, while you are forced to listen to his yakety-yak? Such people are loud and obnoxious, and talk while you're enjoying a meal at a restaurant or watching a movie at the theater. They talk in the bus or the train, while you're commuting, and even in churches, mosques, or other places of worship. They talk in the library or the museum, where people are expected to be quiet. They talk in the hospital, where sick people are trying to get better. Do you get irritated by such chatterboxes? Well, don't worry, because a Cell phone jammer will come to your rescue.

A backlash against the cellular nuisance has already begun. In restaurants across the United States, signs asking diners to turn off their phones are becoming increasingly common. In Maine's Baxter State Park, mobile phones are illegal except for emergencies. The resistance has even reached the White House.

In fact, several governments across the world are now considering imposing etiquette on GSM jammer in public spaces by legalizing technology that blocks cellular signals.

Yes, the public environment needs to be maintained. In the face of some rude people, we have to use some necessary means to protect our rights and interests. That's why GSM jamming devices are getting more and more attention.

As a result, more and more countries are beginning to invest and use jamming devices.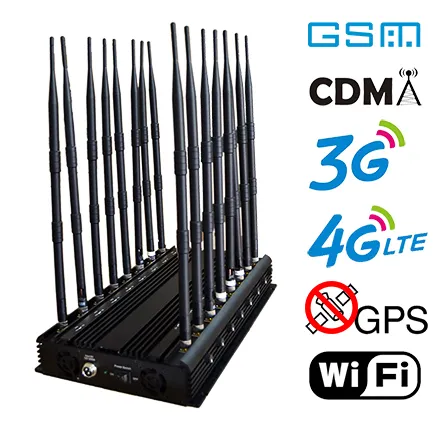 This Device has comprehensive jamming bands, can jamming GSM frequencies, WiFi, GPS, Walkie - talkie and so on. This product has a very large range to jammer signals, can block all signals within 70 meters, able to meet the needs of the vast majority of situationsa. This disruptors can adjust or turn off any single band without influencing the other bands operation. Can be applied at meeting rooms, conference rooms, museums, galleries, theatres, concert halls, churches, temples, restaurants, classrooms, training centers, factories, banks, trains, bus and more.
$1078.34 $1915.16 More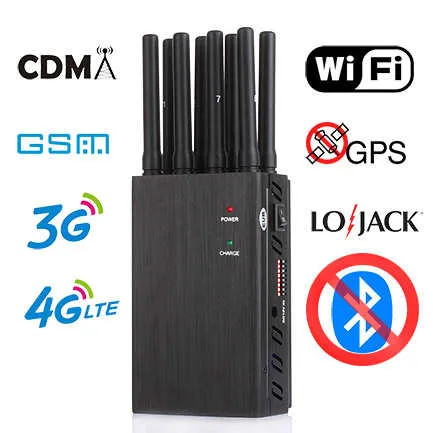 This is a professional grade GSM disruptor device. Can be used in car directly,With car charger and AC charger and your can select a jamming frequency from six bands as your need. Because has 8 bands so it has a very large range of block, can jamming a variety of frequency bands. It is very convenient jamming equipment
$350.99 $584.48 More
Disruptor GSM Related Tags