GSM signal network disruptor
GSM jammer are used by law enforcement and military to limit and disrupt communications during various situations. Certain organizations use cell phone jammers to prevent corporate espionage by blocking communication within sensitive areas. They are also used by some people to prevent others from using cell phones in their immediate vicinity. For example, in the library, in the cinema, in the conference room Mexico allow use of Cell phone jammer in public areas such as hospitals. Different countries have different laws regarding the use of it. The signal range of a personal disruptor can be anything from 10 meters to 100 meters. It even works in congested areas, which may include walls and other obstructions. Portable gsm disruptor are pocket-sized, and look like cell phones themselves. This makes them easy to hide. Larger devices are more powerful, and have a larger range of operation. If used for the right purpose, it can definitely be a boon. Chatterboxes who keep talking on the phone, without taking into consideration the nature of their surroundings, can finally be kept quiet. Using this device, you don't have to worry about being awakened by a phone call in the middle of the night. There's no need to put up with the public chatter of some people. Yes, with it, you can enjoy the few quiet moments of modern society. You can quietly enjoy a cup of afternoon tea at the restaurant down the street. You can also enjoy quiet study time in the library. It's all very simple. You just need to turn on the jamming device.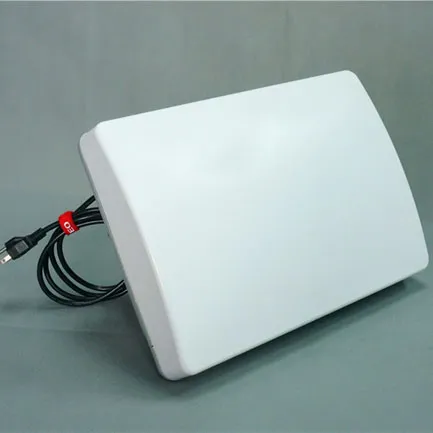 Bluetooth GSM 3G Signals Disruptors
The ddevice is easy to install, interference distance, the effect is stable. The rear of the host is equipped with a high-efficiency heat sink to protect long-term work needs. Full waterproof design, suitable for indoor and outdoor use. Broadband segment covering, Can jammer all mobile communication signals: 2G, 3G, 4G, WiFi, Bluetooth. Built-in 8 Bands directional antenna, the jammer range is 120 ° in front of the fuselage. High performance heat sink, to ensure long-term use of the cooling requirements.
$2455.99 $3959.98 More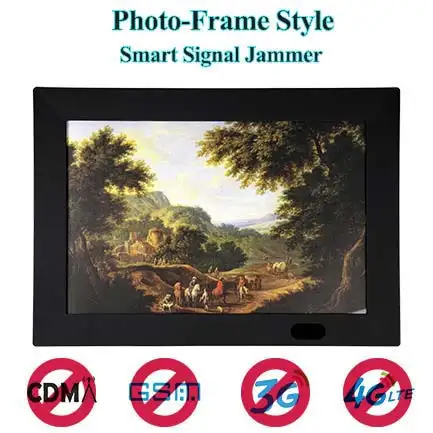 Photo Frame Style GSM Disruptor Device
This disruptors Using a new photo-frame design, has a very high hidden performance. Able to jamming all cell phone signals, allowing you to enjoy a quiet moment. Output power of each band can be adjusted by knob and jamming range can be regulated. wireless remote control available to ON/OFF the device in a range of 10 meters. Each band has a separate switch and has LED display light. Super hidden photo frame type jammers, built-in 7 bands jamming device, can block with the vast majority of mobile phone signals. Applicable to church, court, office and other places
$948.49 $1436.13 More
Signal Disruptor GSM Related Tags