GSM/CDMA signal disruptor
CDMA GSM Signals Disruptor
We have all had those moments of desperation, whether it was in a movie theater, in line at the DMV, in our favorite aisle of the library, or even at a grocery store, when you're forced to overhear a conversation that really would have been best suited to remain behind closed doors, and all we can think is how much better it would be if we could block cell phone reception in a 10 foot radius around us. How glorious would that be? Now that such a product is no longer a dream, you can easily buy it Cell phone jammer generally support jamming in multiple frequency bands and can be used to prevent GSM, CDMA, 3G/4G and other common mobile standards from functioning, over the range of its operation. With a few of these units, it is possible to select the range of frequencies to block, and only those frequencies can be selectively blocked. Applications of Cell phone Jammers: To prevent calls in meeting/ conference rooms, training sessions, etc. To prevent cell phone communications (and data networks like 3G) within manufacturing floors, design rooms, research facilities, etc in order to prevent data theft. GSM jammer can be used in prisons, colleges (especially during exams), shops, super-markets, gas stations, movies, drama houses, and other locations where cell phone usage is prohibited. Using this kind of jammer, you can quickly screen the GSM, 3G and other mobile phone signals to ensure that they are not disturbed. This will prevent students from sending text messages in class. Students can be prevented from cheating in the examination room.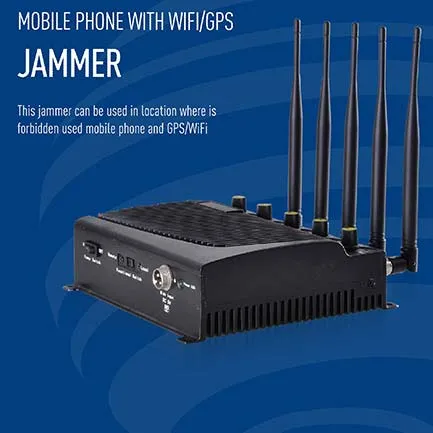 5 Bands Desktop CDMA GSM Disruptors Device
This device can be used in any place where the use of mobile phones, GPS and WIFI signals is prohibited. 40 meters of interference can be used for small and medium sized conference rooms and rooms to ensure the safety of meetings and information security. 5 Bands can jamming all cellphone signal, DCS, PHS, WiFi signals. Output power adjustable, your can adjust the jamming range according to your own needs.
$500.89 $935.31 More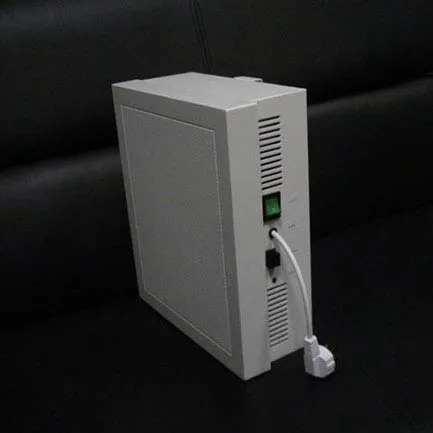 GSM CDMA Frequecy Signal Disruptors
This jammers can cut the full frequency signal of phone and WiFi signal within 50 meters of the radius. Built-in 8 bands has a very good camouflage performance. The most extensive frequency range: 100MHz-2700MHz full coverage. To ensure that the device for a long time to start working without hot, stable performance, safe and reliable.
$1386.38 $2009.83 More