GSM/CDMA large range disruptor
Large Range Disruptor for CDMA/GSM
A gsm jammer is a device that emits signals in the same frequency range that cellphones use, effectively blocking their transmissions by creating strong interference. In Europe those frequencies are gsm 900MHZ and gsm 1900 MHz. Cell phone jammer are radio broadcasting devices that block cellular phone calls within a radius of 30 to 160 feet. Someone using a cellphone in the range of a jammer will lose signal, but have no way of knowing a jammer was the reason. The phone will simply indicate poor reception strength. Cell phone jammers come in a variety of sizes, can affect large or small radiuses, and can target a variety of cell phone bands (frequencies used to communicate with towers). Jammers either disrupt phone-to-tower frequencies or tower-to-phone frequencies. The latter is typically more effective. The right frequencies to choose depend on the devices to be jammed. In order to prevent a cell phone from being able to get reception, one should have the use of a cell phone jammer, which blocks cellular frequencies, hence GSM, 2G, 3G and 4G LTE for the latest Smartphones. In case you don´t know the frequencies on which the mobile phone transmits, the only thing left for you to do is to find out its technical specifications on the internet or somewhere else. Of course, the choice of a suitable GSM jamming device also needs to take into account the range of interference and portability. A jamming device that works for you will make you feel more comfortable using it. You can maximize the use of jamming devices without affecting others.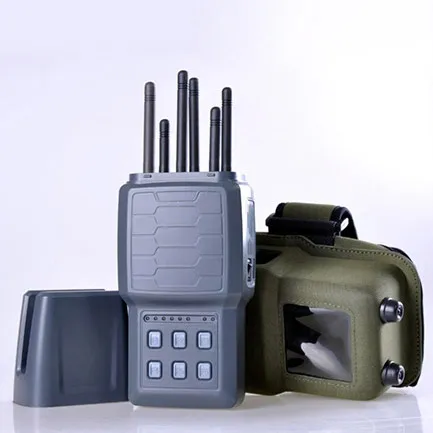 Large Range Hidden Multifunctional Signal Disruptors
It applies to Police, Bomb disposal squads, VIP protection, Special Police (S.W.A.T), military security forces, bomb squads, anti-terror units, anti-drug units, Border control units, checkpoint personnel and so on. Such types of law enforcement personnel who benefit greatly from the deployment of any state in the art portable RF jamming solutions,who can conduct the law enforcement process more effectively to reduce the chance that the criminals leak the information. Can simultaneously or individually jamming six different frequencies, your can block different bands as needed. Has a good heat dissipation system, can guarantee a long time continuous normal work.
$530.89 $919.80 More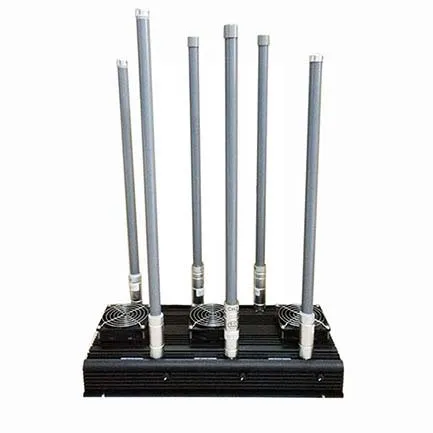 Desktop GSM Signals Disruptor Large Range
The desktop signals diruptor can jam 12 bands, can block all cell phone signal, vhf, uhf, 315 mhz, lojack. At the same time can also be power adjustment. Has a good cooling system with heat sink and 2 big on top fans+4 small fans inside, low noise. Each frequency band is separate and with adjustable power from Max to OFF(0). Has 100% Safe VSWR over protection for each modular. Has ultra-wide jamming bands, able to jamming the vast majority of common frequency band.
$2830.34 $4667.12 More