GPS vehicle anti-tracking device
GPS vehicle anti-tracking device
GPS is the frequency range that is used by navigational satellites to track the location of land, water and air vehicles which have GPS tracking device installed onboard. GPS frequency range has five bands but only three of them are intended for civil usage – L1, L2 and L5. While GPS is the most widespread tracking frequency spectrum (developed and commonly used in the USA), there are also many other satellite navigation systems: Russian GLONASS, European Galileo, Chinese Compass and Japanese QZSS. Depending on what part of the world you are, any of them might be used or even few of them simultaneously. In this category you will find a couple of GPS jammer (anti tracking devices) which will help you to protect your privacy in your vehicle or in any other place. As a very powerful anti-tracking device, portable GPS jammer is capable of creating a safety area 10 meters around it, meaning that anything within this area will not be detected by any GPS signals. The safety area is big enough to conceal a human being and even a large vehicle; this makes the portable jammers very handy. The devices will allow you and your vehicle to move around without fear of being monitored. Military jammer technology also works in the same way as the civilian jammers do. The principle is to jam any GPS signals and make the area under their influence undetectable.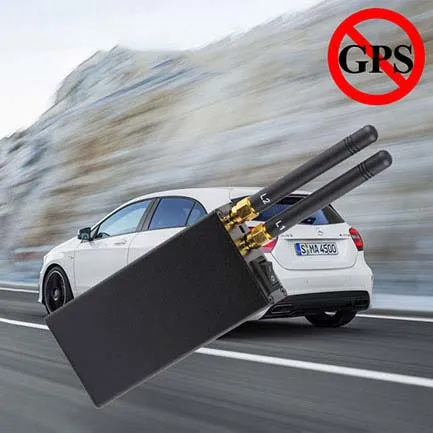 GPS Vehicle Anti-Tracking Disruptor
This vehicle disruptors can cover all 15-meter range of all positioning terminals and other GPS signals to block, can protect your personal informations. Effective prevention by GPS satellite positioning. Protect your whereabouts privacy and confidential information. Only jamming GPS satellite signals, does not affect the normal use of mobile phones.
$144.38 $243.08 More
GPS Anti-Tracking Vehicle Related Tags