Signal Jamming Explanation
Since the Soviet Union began disrupting Western radio broadcasts to the Soviet Union in 1948, the main targets have been the BBC External Broadcasting Service, Voice of America and RFE/RL. Before World War II, Western countries allowed jamming, but after the war the West saw jamming as a violation of freedom of information,while the Soviet Union viewed jamming signal as an acceptable response to foreign radio broadcasts under the principles of state sovereignty under international law.At the same time, some listeners in the Soviet Union and the Eastern bloc devised sophisticated methods (such as homemade directional antennas) to listen to Western stations through noise.
Due to the difficulty of reliably predicting shortwave radio propagation, listeners sometimes find that jamming signal is sometimes particularly ineffective because radio fading (due to atmospheric conditions) affects the interfering signal but favors the broadcast (a phenomenon sometimes referred to as "twilight immunity") . Of course, on other days, the opposite is true. Occasionally, jammers are (temporarily) off-air due to malfunctions or maintenance work. The Soviets (and most of their Eastern Bloc allies) used two types of jammers. Skywave interference covers a large area, but for the reasons mentioned above, the impact is limited.Groundwave jamming was more effective but only over a small area and was thus used only in/near major cities throughout the Eastern Bloc. Both types of interference are less effective at higher shortwave frequencies (above 15 MHz); however, many radios in the Soviet Union did not cover the higher frequency bands. Skywave jamming was often accompanied by Morse code signals to allow (coded) identification of jamming stations so that Soviet surveillance stations could assess the effectiveness of each.
Signal Jamming Related Tags
Simply put, signal interference occurs when the frequency of one device collides with another signal of the same frequency but with higher power. In this case, the receiving device cannot process the signal properly and will not function properly.
WiFi Disruptor Recommended Products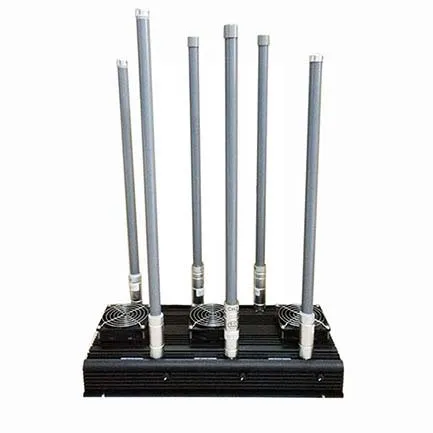 Desktop 12 Bands Phone Signal Jamming Multiple Frequencie...
The jammers are customized according to the frequency bands of different countries, please confirm that the purchase country and the actual use country are consistent. Otherwise it can not be used.Please read the jammer function before purchasin...
$2830.34 $4667.12 More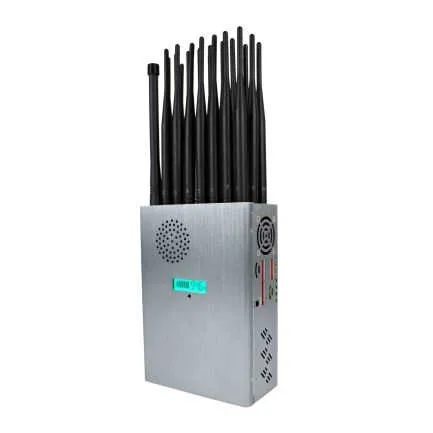 Newest 24 Band Portable Jammer Blocks All Cell Phones 5G 4G 3G 2G ...
World First 24 Antennas all-in-one design wireless signal Jammer with nylon cover for portable, jamming all types of Android phones, Tablets, Smart Phones, iPhones, Win phones etc. that use 2G, 3G, 4G 5G, and CDMA 450Mhz...
$1015.03 $3015.87 More