Drone jammer only effective when the target drone is visible to the naked eye. If a drone were flown under the cover of darkness, then the drone jammer would not be particularly effective. Moreover, the handheld drone jammer cannot stop more than one drone at a time as it requires a constant aim to disable the target. As such, it would be ineffective against multiple hostile drones flying in from different directions.

The drone jammer gun is built with three frequencies to change the direction of a drone, which you can select by pushing one of the three frequency buttons. Inside the barrels are antennas to shoot signals that force a drone to return and land, protecting the airspace. Resembling an assault rifle with an M203 grenade launcher, the gun stock is designed to be the center of gravity, reducing fatigue during use while also improving accuracy. For further functionality, the drone killer is also designed to accept an optical scope attachment. Out of all the drone jammers we've seen pass through, this is definitely one of the most impressive.

An important issue addressed is the communications system currently used by soldiers. Perfectjammer claims that the enemy operators signal will be jammed between the remote and drone, but no interference will be noticed over the users own personal radio.

Drones can prove to be pesky foes on the battlefield because of their autonomous capabilities, agile flight, and small form factor. These abilities and more would make a rogue drone hard to deal with regardless of a soldiers skillset. With this jammer, a soldier is personally covered for more than a mile without having to address the threat directly.
D4 Handheld Portable Drone Signal Jammer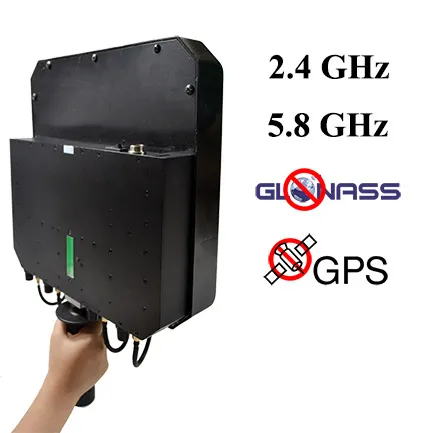 As an excellent drone jammer, the device can effectively jamming 2.4g and 5.8g of glonass and GPS signals. Effective range up to 250 meters. Can effective jamming drones UAVs ,Like Dji Phantom 4, Phantom 3 Professional, Advanced, Standard series, Inspire Series.
$4529.35$7289.28
Perfect Defender Shield Drone Jammer 2.4G 5.8G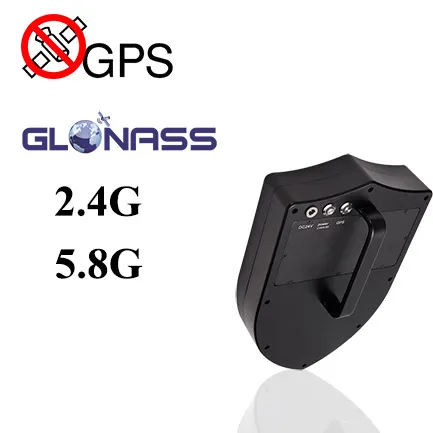 This is the latest drone jammer. Professional grade military design is adopted. It's very light and easy to carry. It can jam remote control signals of low-flying drones, and it doesn't affect other signals. The effective jamming distance is up to 2000 meters. Effectively exorciate the drones or crash-landing. Aluminum shell, heat dissipation performance. The effective jamming distance is 300-2000 meters. Control switch independent design.
$6379.99$11249.98
500 Meter Handheld MiniDrone Jammer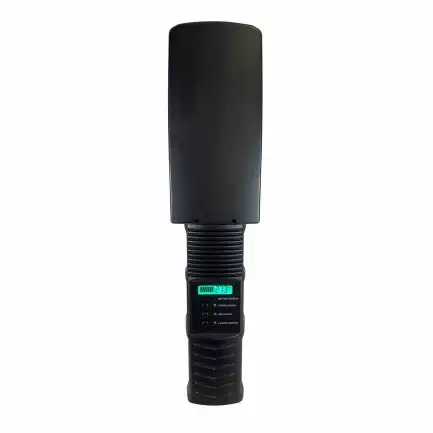 The latest mini handheld all-in-one drone signal jammer with directional antennas for Cover 100% Drones UAVs,Like Dji Phantom 4, Phantom 3 Professional, Advanced, Standard series, Inspire Series... Light weight portable, build-in high gain 10dbi directional antenna ,Jamming distance 100~500 Meters,Built-in Battery continue working 1.5Hour.
$2399.99$3975.29
UAV Scrambler Related Tags