Cell Phone Jammer 50-70 M
Cell Phone Jammer 50-70 M
That distance is about one of the largest cell phone jammers in existence. This range can cover small concert halls, classrooms, most office areas of offices, and operation workshops of factories. Besides, it is also very suitable for western restaurants, cafes, cinemas and other places. It's also one of the devices that private business owners love to use. Business owners often have several such devices in their office areas to prevent employees from slacking off during office hours

Sales of such cell phone jammer may not be huge compared with other jammers, but they are the sort of devices that governments, such as educational institutions and correctional institutions, like to buy. In addition, large enterprises, factories and other densely populated places also like to apply this kind of equipment
N12 High Power 12 Bands Military High Power 3G 4G WiFi GPS Lojack Jammer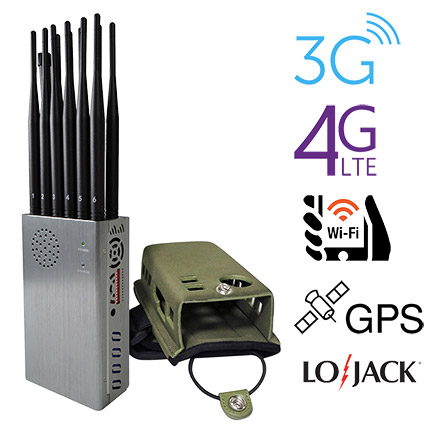 This is the most powerful handheld jammer available. 8W output power. The jamming range is up to 50 meters. Can jam 12 signal bands. With DIP switch, can turn on/off any signal band without affect other bands. 8.4 watt high output power and high gain antennas, Jamming range 2 to 50 meters (at-75dBm, depends on signal strength in given area). Good cooling system with cooling fans inside and bigger hot sink. With car charger, can used in car directly, 12V DC/AC power supply is also available.With built-in bigger battery, can work more than (2.0+ hours) 120 minutes, can be repeated charging.
$731.08$1514.16
16 Bands Highp Power 38W Adjustable Desktop Jammer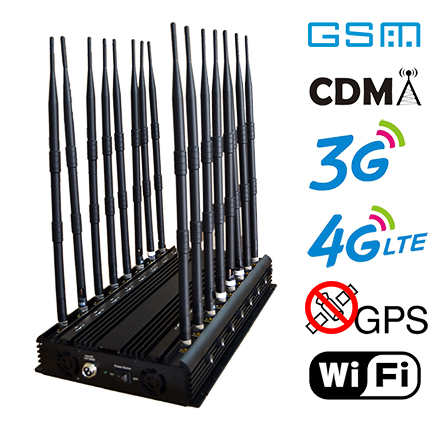 As the most powerful desktop jammer, this device has comprehensive jamming bands, can jamming all mobile phone frequencies, WiFi, GPS, Walkie - talkie and so on. A total of 16 different signal frequencies can be interfered. The range of applications is very wide. This product has a very large range to jammer signals, can block all signals within 70 meters, able to meet the needs of the vast majority of situationsa. Suitable for classrooms, auditorium, library, cinema, office space such as a larger place. The jamming signal of this device is very stable and can guarantee the interference effect. This device is arguably the most reliable desktop jamming device of all time.
$1078.34$1915.16
A12 30W Super High Power GPS WiFi Lojack 3G 4G 5.8G Jammer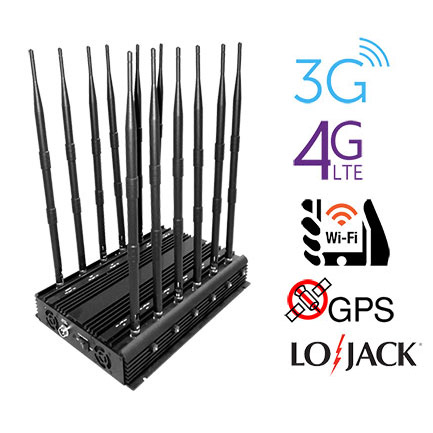 This is a super high power 12 band multifunction jammer. 30W high power, interference distance up to 75 meters. The interference distance can be adjusted as needed. The jamming performance is very stable. High output power, Total up to: 30W , jamming up to 75m (Still depends on the strength signal in given area). Can adjust or turn off any single band without influencing the other bands operation.
$738.58$1176.03
50-70 M Cell Phone Jammer Related Tags