Cell Phone Jammer 40-50 M
Cell Phone Jammer 40-50 M
The range of such jammers is already fairly large. Generally speaking, it can meet the needs of multiple users. In addition to individual users, cinemas, libraries, private enterprises and some government agencies, such as schools, are in great demand for such devices. This type of device is currently one of the most popular jamming devices. The most popular type of jammer is EO-08-07

Such cell phone jammer can block signals more comprehensively. In addition to 3G and 4G signals, many of these jammers can also interfere with WIFI, GPS, Lojack and other signals
A12 30W Super GPS WiFi Lojack 3G 4G 5.8G Jammer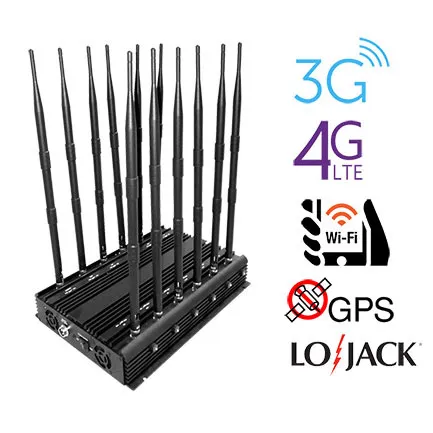 This is a super 12 band multifunction jammer. 30W , interference distance up to 75 meters. The interference distance can be adjusted as needed. The jamming performance is very stable. power , Total up to: 30W , jamming up to 75m (Still depends on the strength signal in given area). With Car storage battery Charger DC12V can be used in car . Can adjust or turn off any single band without influencing the other bands operation.
$738.58$1176.03
Handheld Type Military Camouflage Jammers All Mobile Phone LOJACK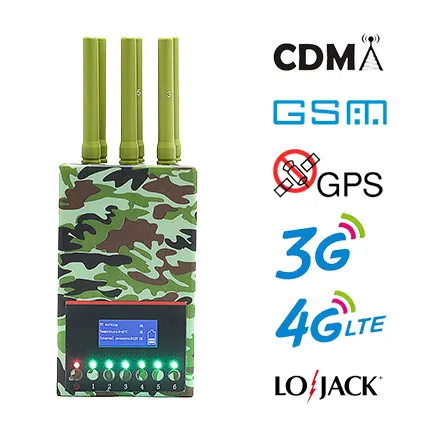 The device is the only one that is currently equipped with an LCD screen. You can clearly observe the data by displaying the screen. You can get more accurate information. It has independent frequency band switch. You can turn on jamming frequencies bands as needed. This product is applicable to: classrooms, libraries, meeting rooms, cinemas, churches, prisons and other places. Has 1 main switch, the No. 1 to No. 6 switches for antennas single control switches, can choose to interfere antennas function individually; the switch with memory function, if device restart, default before function design. Has LCD Display Screen: Display working whether normally, the battery power display, charging display, the body temperature display, more convenience to control the using of the device.
$555.39$1064.34
S8-WG 8 Bands 3G 4GLTE GPS WiFi Cheap Jammer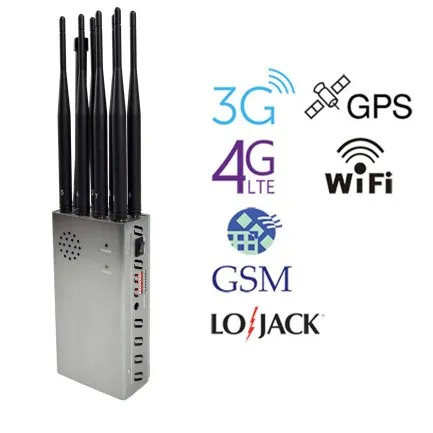 This is one of the most cost-effective desktop jammers available. Has a very . It can jamming 3g, 4g, WiFi, GPS and other signal. Hidden output power adjustable switch design, a Good Quality Multi-functional WIFI 2.4G 5G and Cellphone 3G 4G Jammer, Adjustable and Built-in 3 Cooling Fan to support non-stop working. Built-in good cooling system inside three fans, Working non-stopped 5.Hidden output power adjustable switch, prevent from other to off each band, just for manager to adjust or turn off any single band without influencing the other bands operation
$475.64$999.14
40-50 M Cell Phone Jammer Related Tags