The cell phone jammer is a very popular device nowadays. In North America, the device is about as popular as a mobile phone, and almost everyone has it. Generally speaking, a distance of 5-10 meters is sufficient if you plan to use it only for personal use. Many homes and cafes use them.

The benefits of such jammers are numerous. First, the jammer is cheap. Secondly, this distance does not easily affect others in North America. This means you are less likely to be sued.
5 Bands All GPS 2G 3G 4G Jammer Handheld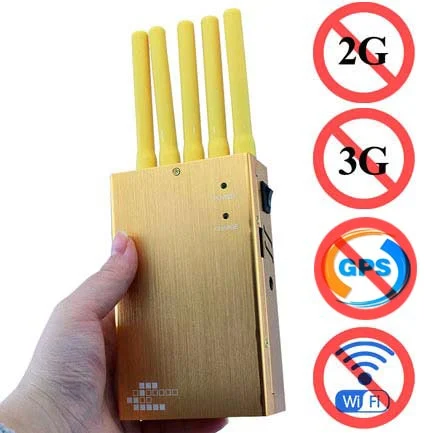 This is a small multi-function jamming device. It can interfere with major mobile phone signals, such as 2G,3G,4G and other signals, as well as WIFI and GPS signals. Because it is very convenient to carry, it has become a must for most teachers and drivers. Has independent frequency band switch, you can turn on the corresponding frequency band for interference.
$339.88 $677.53
Mini Type Portable Signal Blocker GSM 3G WiFi GPS Device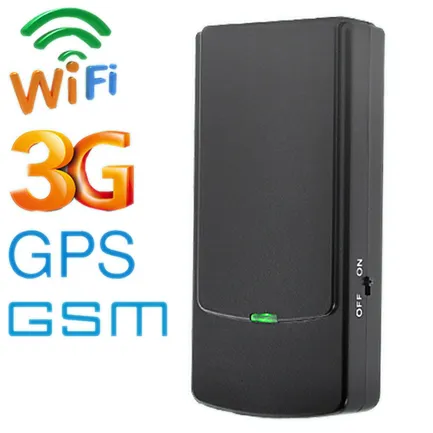 First of all, the design of this device is very portable. It has very small size (95mm*48mm*17mm), can be easily put into pocket or backpack. Second, the device has a very strong concealment. The device looks like a portable power source, can ensure that you are not easily perceived by others during your use. Third, although the device is very small, but it can also jamming multiple signals. Whether you need to block cell phone signals or WIFI signals or GPS signasl, this device can do it. The device is one of the most popular handheld jammers. it is often used in classrooms, libraries, conference rooms, cinemas and so on. Because this device is small in size and easy to hide, so it is very popular among customers.
$139.99$320.20
EO-08-007 8 Bands Portable Cell Phone Jammers 2G 3G 4G LTE Lojack GPS WiFi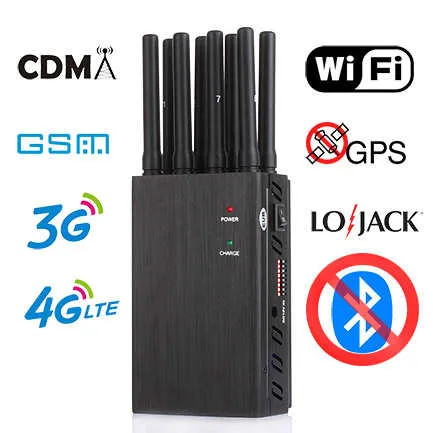 As the most popular handheld jammer, this product has a small size, easy to carry. Can block 8 bands frequencies, and have a very large jammer range. Has separate frequency control switch, you can turn on or off the frequencies you want to jamming as needed. With car charger, it can be used while driving. This product has the perfect heat dissipation system, it can run continuously for a long time. The shell is made of heat-conducting metal with good heat dissipation. Generally speaking, the larger the interference range, the stronger the interference performance, the heavier the jammer device, and it is inconvenient to carry. But the device is an exception. This 8-bands handheld jamming device not only has a good jammer performance, can jamming up to 40 meters; but also has good portability, the device size is only 130mm*80mm*38mm, weight is only 800g. Performance is comparable to desktop jammer in all respects. It's a very good product.
$350.99$584.48
5-10 M Cell Phone Jammer Related Tags