Cell Phone Jammer 20-40 M
Cell Phone Jammer 20-40 M
The 20-40 meter cell phone jammer has a wide range and can cover a small enclosed room. Usually, this kind of jamming device is usually used by some small coffee shops. Educational institutions. Sometimes, some small scale western restaurants will also buy this kind of equipment. Cinemas like to use them, too. Using the device in public can make the surrounding area quieter

This kind of jamming equipment has a very wide range of applications. From personal use to the uniform use of various institutions. This range is adequate for most tasks. So the jammer at this distance is pretty much the primary choice for buyers right now.
N8N Military Portable GPS WiFi Lojack Cell Phone Jammer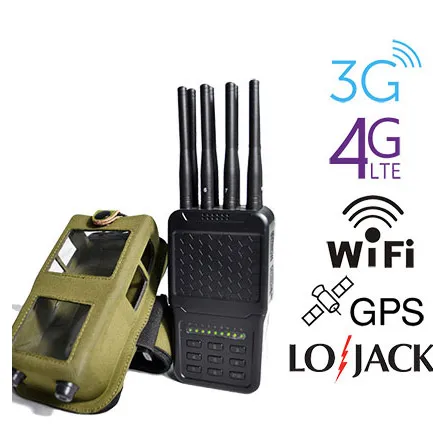 This is a new 8-band portable military jammer. It has a very large jamming range. It can be hung from the arm and is very portable. With a separate control button, you can choose the frequency band you want to jam. Easy to carry, Pocket-size, Hang or wear on the arm or belt. power , Can shield all common phone signal around radius 5-40m. Stable performance, Wind hole on two sides and inside coolers make a constant cooling working, The temperature will be less than 50 after continues work 1.5 hours. .Rechargeable with AC charge and Vehicle DC12V charge, full time about 4Hours,Working time:90 minutes. Each band can work separately or simultaneously with switch to turn ON/OFF.
$563.28$1150.69
BT8 18W GPS WiFi Cell Phone 3G 4G Jammer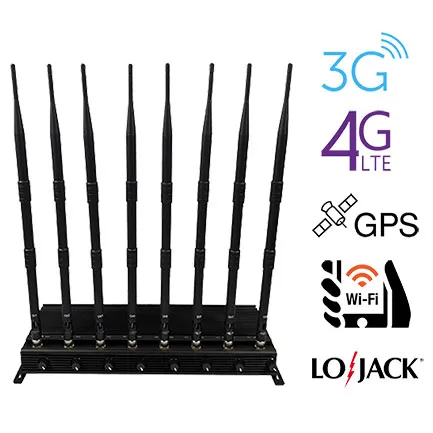 As the first jammer using new jamming technology. This 8 bands desktop cell phone jammer has a jamming distance of 50 meters. It has a greater jamming distance than other 8-band desktop jammers. Can jamming a variety of frequency bands, jamming distance can be adjusted. power , Total up to: 18W,jamming up to 40m (Still depends on the strength signal in given area. Can adjust or turn off any single band without influencing the other bands operation
$624.99$1267.41
N8P Portable 3G 4G GPS WiFi Lojack Cell Phone Jammer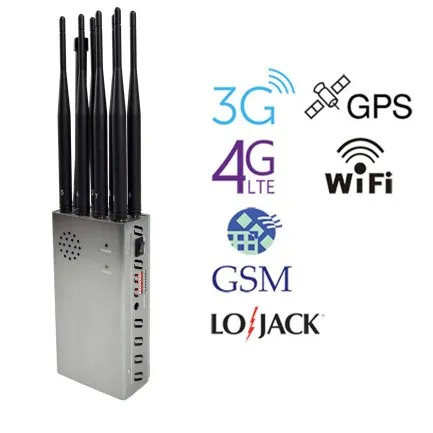 This is a jammer that can be used outdoors for a long time. It has a large capacity battery of 8000 mah. With the extended antenna, it has a larger interference range than other 8-way handheld jammers. 8 Bands 5.6W with Ni-Mh battery 8000Mah, Working 2.5 Hours Support use while battery charging. Inside cooling fans and Bigger heatsink design ensure the device to work continuously.
$621.71$1389.02
20-40 M Cell Phone Jammer Related Tags