Prison Drones Jamming Interrupter Device
Threats growing from the use of drones and unmanned aerial vehicles (UAV) for spying and eavesdropping purposes have rapidly increased the demand for anti-drone jammer systems, with Perfectjammer commencing research to develop such technology. Soon, drone jammer appeared.

The device, which comes in a few configurations, is a fully integrated rifle-style countermeasure that works against a wide range of drone models. Though it looks like the gnarliest gun you've ever seen, it's actually a high-powered jamming device capable of disrupting multiple frequency bands simultaneously. By jamming radio frequencies and signals from positioning satellites, the device disrupts commercial drone control functions.

Drone Jammer Killer 8 and 6 will jam most often used commercial drones frequencies. They analyzed these jammers with a single simple idea – to provide the chance to the owner of the device to be certain if any remote-controlled aircraft is flying over the jamming radius of Drone Killer 8 or 6 – this UAV will be completely disabled.
D4 Handheld Portable Drone Signal Jammer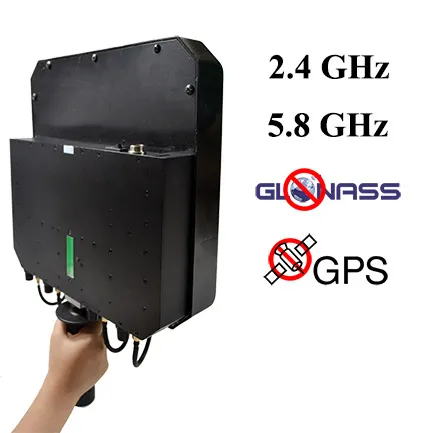 This is a portable drone jammer. Compared to other uav jammers, this jammer has lighter weight and smaller size. You can take it anywhere easily. As an excellent drone jammer, the device can effectively jamming 2.4g and 5.8g of glonass and GPS signals. Effective range up to 250 meters. Can effective jamming drones UAVs ,Like Dji Phantom 4, Phantom 3 Professional, Advanced, Standard series, Inspire Series.
$3433.07$7289.28
Desktop 12 Bands Phone Signal Jamming Multiple Frequencies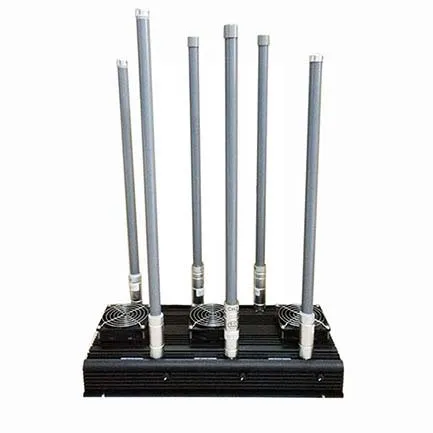 Has a good cooling system with heat sink and 2 big on top fans+4 small fans inside, low noise. Each frequency band is separate and with adjustable power from Max to OFF(0). Has 100% Safe VSWR over protection for each modular. Has ultra-wide jamming bands, able to jamming the vast majority of common frequency band
$2830.34$4667.12
HDT-960 Desktop Drone RF Jammer 8 Bands 2.4 GHz+GPS+5.8 GHz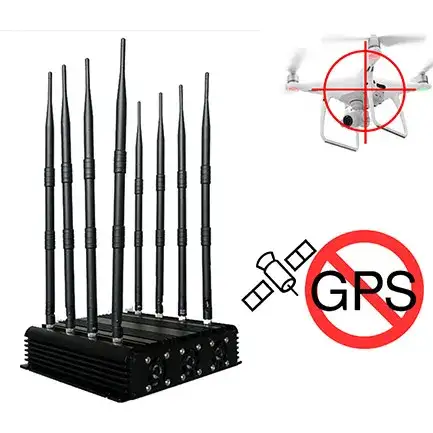 With the development of science and technology, the popularity of uav is getting higher and higher. More and more people are using drones. But there are big problems with the regulation of drones. Wiretaps, candid camera, and all kinds of intrusions of privacy and personal security. To deal with this situation, you can choose to use the drone signal jammer. The drone is usually operated remotely with a 2.4ghz or 5.8ghz wireless signal. Some drones also use GPS signals to locate operations. This drone jammer can quickly block 2.4 GHZ 5.8 GHZ drone signals and GPS signals. The maximum jammer range is 150 meters, which is the killer of low-altitude drones.
$1070.99$1524.60