Portable cell phone scrambler for cars
Car portable cell phone scrambler
Cell phone blocker in everyday life may seem like a pretty good idea: Who wants to sit next to someone on the train who's yammering away to their doctor about the gross details of their last bowel movement? Wouldn't you get more work done in the library or at your job if you stopped texting your best friend every two minutes? Of course, you can be more productive if you don't have a ringing phone or a ringing phone. At the same time, you can enjoy a quieter life

People use their cell phones everywhere, do not have the courtesy to look for the bad effect in some areas like Concerts, Movie Theatres, Churches etc. It is very distracting yet embarrassing because people sharing their personal details over the phone and everyone is listening.

Cell phone jammer is similar to disrupting any type of radio communication. A cell phone works on the basis of its service station signals a jamming device transmits similar radio frequencies of the cell phone and generates a denial of service attack. The radio spectrum within its range gets disrupted in this way.

For most closed places, such devices are needed. Like in the car. Presumably, you can't stand your friends talking loudly on the phone while you're driving. So, when you're driving, it's necessary to open a device like this.
8 Bands Cell Phone Handheld Jammers Device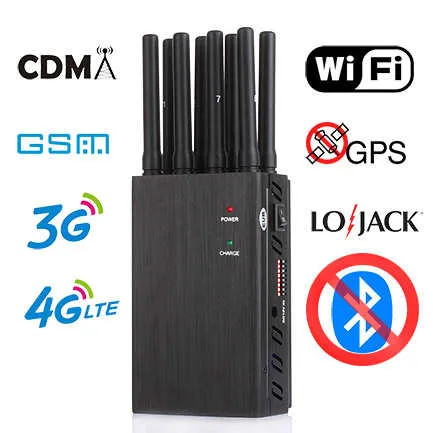 Generally speaking, the larger the interference range, the stronger the interference performance, the heavier the jammer device, and it is inconvenient to carry. But the device is an exception. This 8-band handheld jamming device not only has a good jammer performance, but also has a large block range. From all aspects of performance, not weaker than the desktop jammer. It is a very cost-effective product As the most popular cell phone jammer, this product has a small size, easy to carry. Can block 8 frequencies, and have a very large jammer range. With a separate frequency control switch, you can select the frequency range that needs to be disturbed as needed. With car charger, can be used in the car. This product has the perfect heat dissipation system.
$350.99$584.48
5 Bands All GPS 2G 3G 4G Cell Phone Jammer Handheld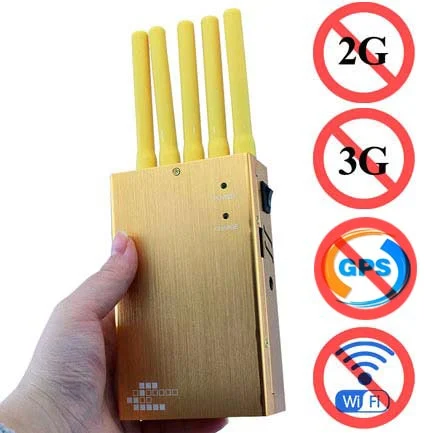 This is a small multi-function jamming device. It can interfere with major mobile phone signals, such as 2G,3G,4G and other signals, as well as WIFI and GPS signals. Because it is very convenient to carry, it has become a must for most teachers and drivers.
$339.88 $677.53
Power Adjustable 8 Bands Cell Phone Signal Jammer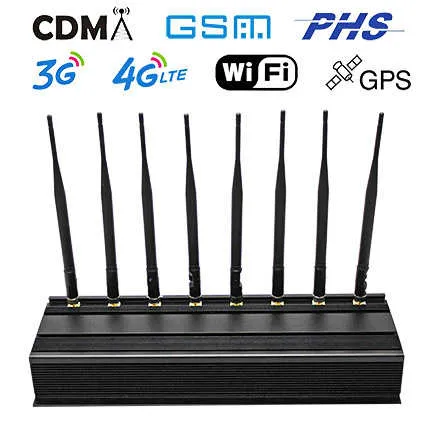 As a multi-function desktop jammer, this product can block 8 frequency bands. It has very , the jammer range is large, the interference signal output is stable. It has a single frequency switch, and can adjust the output power and control the jamming range.
$620.49$1200.81
Car Cell Phone Jammers Related Tags