Cell phone signal shield scrambler
Cell phone signal shield scrambler
For many companies, employees are becoming increasingly difficult to manage. Why does this happen? The main reason is that the current social network is too developed, resulting in many people addicted to social platforms. As a result, many people still pay attention to social platforms during the office hours and are unable to concentrate on their work. So is there an effective way to stop it? The answer is yes. There is already a device called a cell phone jammer that prohibits this from happening in certain areas.

So how does this device work? It's as simple as turning on the device and blocking the signal in a certain area. In other words, your employees won't be able to log on to the social platform with their phone data and WiFi signal. As a result, they won't be able to access social platforms from their office space, making it easier to manage your employees
EO-10 Military Cell Phone GPS WiFi Lojack 433/315/868MHz Jammer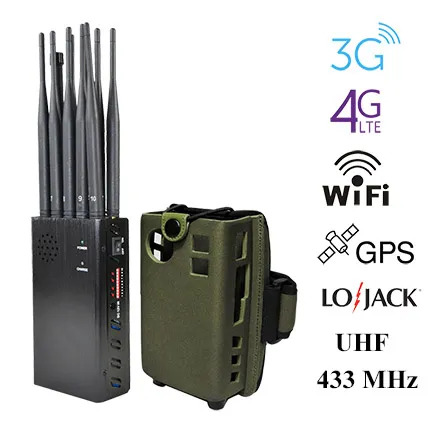 As the newest military-grade product, the advantages of this jammer are obvious. It has the characteristics of large jamming range and multiple jamming frequencies bands. It can block all cell phone signal(GSM/CDMA, 3G, 4G, 4G LTE), Lojack, GPS, WiFi, Walkie-Talkie UHF/VHF and RF signals like 315 MHz, 433 MHz, 868 MHz.
$681.00$1514.16
Power Adjustable 8 Bands Cell Phone Signal WiFi GPS Jammer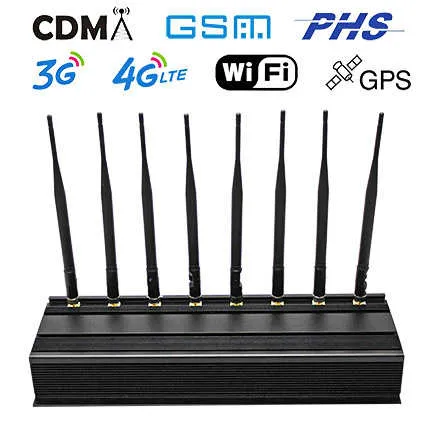 As a multi-function desktop jammer, this product can block 8 frequency bands. Such as all cell phone signals: GSM/CDMA, 3G, 4G. It can also block GPS,WIFI and other signals. It has 19W , the jammer range is very large, it's block signal output is stable. Have separate frequency switch, you can choose according to need to open or close a certain frequency band. It also has power adjustable function, you can adjust the range of interference as needed.
$620.49$1200.81
N12 12 Bands Military 3G 4G WiFi GPS Lojack Jammer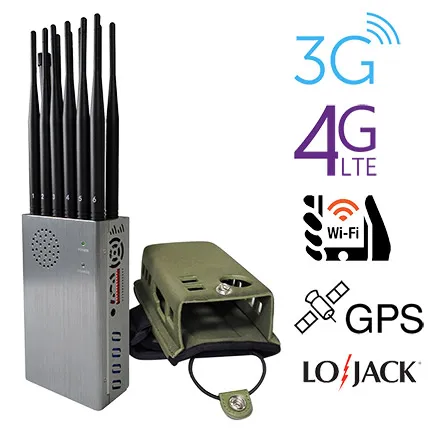 This is the most powerful handheld jammer available. 8W output power. The jamming range is up to 60 meters. Can jam 12 signal bands. With DIP switch, can turn on/off any signal band without affect other bands.
$731.08$1514.16
Cell phone signal shield scrambler Related Tags