High power cell phone signal scrambler
High power cell phone signal scrambler
What does more power mean for jammers? Why are more and more people turning to high-powered cell phone jammer? The answer is simple because the distance and range of interference are determined by the maximum power of the device. At the same time, it is related to the stability of interference signal. Generally speaking, the interference signal emitted by the interference device with higher power is more stable

So, it's easy to see why - you need to buy a high-power signal jammer. Having a powerful jamming device means you can swim with a more stable, long-lasting jamming effect and a larger interference range. This is very important for people who need to use the device for a long time
16 Bands Highp Power 38W Adjustable Desktop Jammer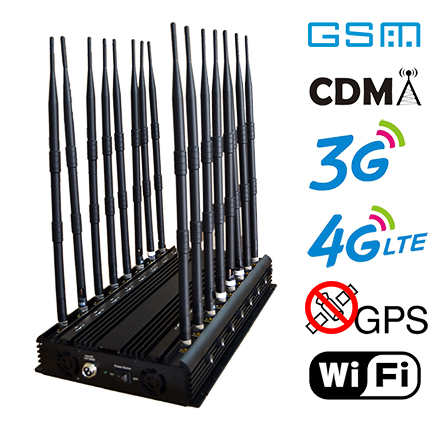 This product has a very large range to jammer signals, can block all signals within 70 meters, able to meet the needs of the vast majority of situationsa. Suitable for classrooms, auditorium, library, cinema, office space such as a larger place. The jamming signal of this device is very stable and can guarantee the interference effect. This device is arguably the most reliable desktop jamming device of all time.
$1078.34$1915.16
EO-10 High Power Military Cell Phone GPS WiFi Lojack 433/315/868MHz Jammer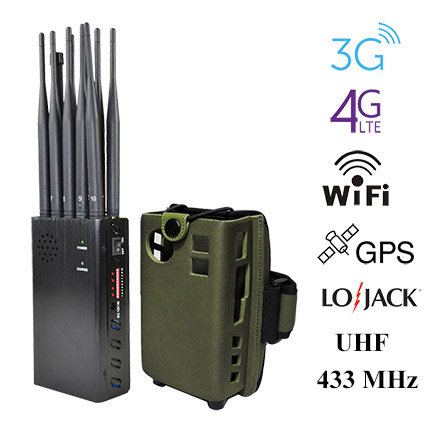 As the newest military-grade product, the advantages of this jammer are obvious. It has the characteristics of large jamming range and multiple jamming frequencies bands. It can block all cell phone signal(GSM/CDMA, 3G, 4G, 4G LTE), Lojack, GPS, WiFi, Walkie-Talkie UHF/VHF and RF signals like 315 MHz, 433 MHz, 868 MHz.
$681.00$1514.16
JAX-101C Cell Phone Jammer GSM 3G 4G GPS 5.8G WiFi Adjustable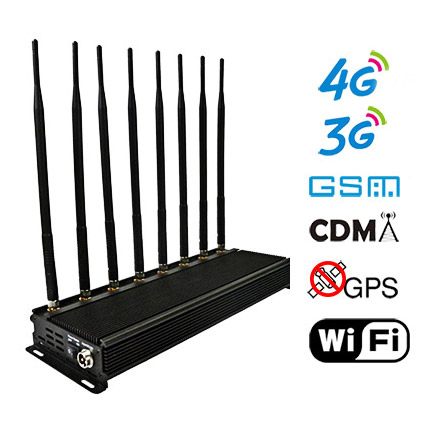 It can effectively jamming 2G 3G 4G cell phone signals. In addition to mobile phone signals, the device can also block GPS, WiFi and other signals. 18W high output power, jamming range up to 40 meters. Is a very cost-effective jamming device. At present, there are very few jamming devices that can interfere with 5.8G. If you have the need for this, this device is the best choice
$739.43$1533.54
High power cell phone signal scrambler Related Tags