Recently, we designed an ammunition Remote Signal Disruptor device based on customer needs. Currently, it is sold on this website. Evaluation is also the best product. This product is a new product developed with advanced foreign technology based on the actual situation of mobile communications. This mobile phone jammer has its own characteristics. In terms of appearance, it adopts military camouflage design. The color of the product is very beautiful. Previous products are generally black. The color of the product is sober. In addition, there is a liquid crystal display. The previous product did not have an LCD display. This is also a feature of the product. This product is equipped with 6 antennas. It can shield CDMA, GSM, DCS, PCS, 3G, WIFI, GPS and LOJACK signals. It can handle various signals. This mobile phone jammer is a portable jammer, which is very convenient to carry. Use cooling fans. Ensure stable work. In addition, the blocking range is very wide. It is active in many places such as concerts, examination rooms and libraries. It is the most cost-effective product. Welcomed by customers. This product is also recommended by the store manager. High quality and high performance. Signal Jammer
Remote Signal Disruptor Products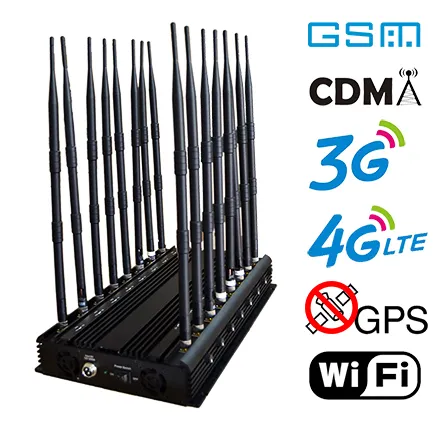 16 Bands power 38W Adjustable Desktop Jammer ...
The ultra desktop mobile network signal jammer can jamming 16 bands, has high applicability. As the most powerful desktop jammer, this device has comprehensive jamming bands, can jamming all mobile phone frequencies, WiFi, GPS, Walkie - ta...
$1078.34 $1915.16 More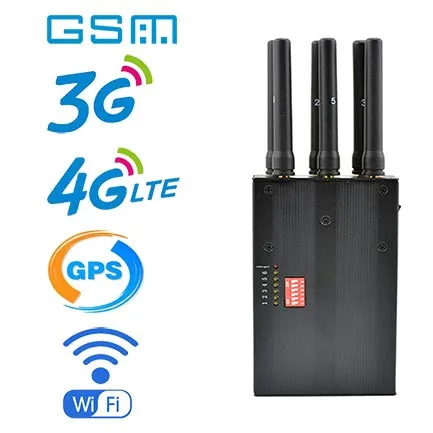 EO-0621 6 Bands Handheld Cell Phone Signal Jammers 2G...
This cellular signal blocker has a very convenient single frequency switch. You can choose to open or close a frequency band as needed. With good heat dissipation system, it can work for a long time. Can block the main mobile phone band and WIFI and ...
$398.92 $623.06 More