Portable wifi bands scrambler
WIFI scramblers portable device
Recently, researchers have found a very big loophole in the WIFI protocol. The KRACK vulnerability allows attackers to circumvent the "key" on a Wi-Fi connection that keeps data private. The Belgian researchers said in a paper that devices on all operating systems may be vulnerable to KRACK, including 41 percent of Android devices. The vulnerability issue also sent shock waves across techno-savvy Japan, where a plethora of devices are connected wirelessly. As a result, many Japanese smart devices were hijacked and stole personal data and money. A network without a password, just an agreement screen is even more insecure because now even people in the parking lot or building across the way can be sharing your digital connection! There are three solutions to help stay safe and secure in this digital wild west: stay offline, use your own access point or utilize a private network encryption system known as a VPN or use a WIFI jammer. The WIFI jamming device is the application of the signal transmission principle to isolate the WIFI signal, so that your smart device can not connect to the insecure wireless network. Once turned on, a certain range of WIFI signals can be quickly blocked.
EO-0621 6 Bands Handheld Wireless Signal Jammer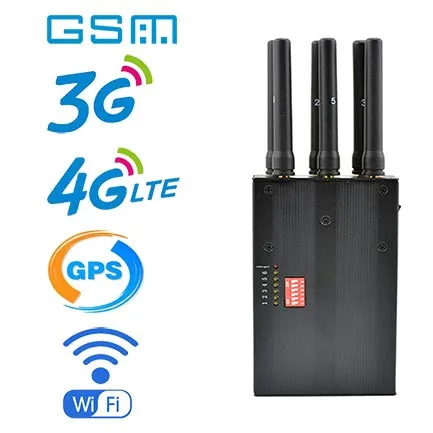 This product has a very convenient single frequency switch. You can choose to open or close a frequency band as needed. With good heat dissipation system, it can work for a long time. Can block the main mobile phone band and WIFI and GPS signals. With a portable design, Size is very small, easy to carry.Can jammer six bands
$398.92$623.06
EO-08-007 8 Bands Portable WIFI Jammers 2G 3G 4G LOJACK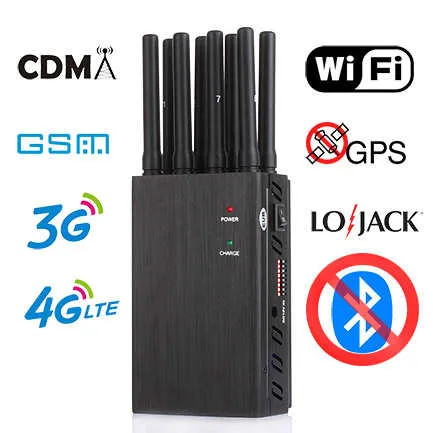 5 Bands high performance portable mobile phone jammer. Can jam all cell phone signal, GPS, WiFi. All bands have a separate switch, very convenient, your can select the jammer band as needed. This 5 bands jamming device has a very portable design, and it is very convenient to remove the antenna. Effective prevention by GPS satellite positioning tracking
$350.99$584.48
Desktop 16 Bands WIFI Adjustable Power Blocker Device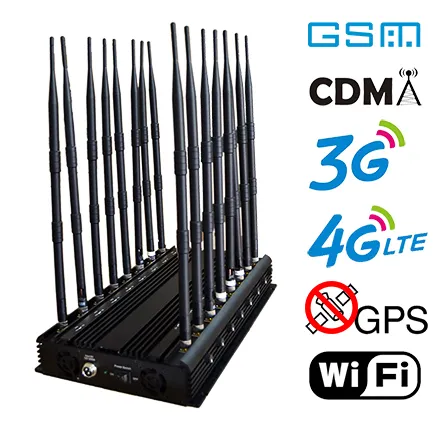 This product has a very large range to jammer signals, can block all signals within 70 meters, able to meet the needs of the vast majority of situationsa. Suitable for classrooms, auditorium, library, cinema, office space such as a larger place. The jamming signal of this device is very stable and can guarantee the interference effect.
$1078.34$1915.16
WIFI Bands Blocker Related Tags