Office cell phone disruptor
Office Disruptor Cell Phone Jammer
Cell phone Jammers is possible to create interference in cell phone communications (over a certain area) by transmittingRF signals that are in the same range as the cell phone communication signals, that need to be blocked. When someone switches this equipment On, RF signals are generated and sent out (within a certain coverage area), causing interference with the genuine cellular voice/ data signals, effectively blocking/ disrupting them. Cell Phone Jammers can be used in prisons, colleges (especially during exams), shops, super-markets, gas stations, movies, drama houses, and other locations where cell phone usage is prohibited. In recent years, some private enterprises and government agencies have also purchased such equipment for use. More and more industries and fields are using such devices

Companies may prohibit employees from using their phones during certain circumstances, such as when they should be waiting on customers, "as it would both be rude to the customer and hinder work. Otherwise I think employers should trust and empower employees. There are many other ways to get distracted and not be productive at work, taking frequent breaks, chatting, using a PC for other than work tasks, etc. Although cell phones are considered to be one of the most important devices, there will be many situations where they can become a torture. They can even spoil some of your most beautiful moments and events. Many times, we will be disturbed by calls when we are in an urgent meeting or situation. In such cases, you may have to switch off the phone, which will gradually show the caller that you are disconnecting their calls deliberately. However, you do have a better solution for this. Yes, this is possible with the cell phone jammer device. This device will jam the calls and help you to save your important time. Jamming a cell phone signal is similar to disrupting any type of radio communication. A cell phone works on the basis of its service station signals a jamming device transmits similar radio frequencies of the cell phone and generates a denial of service attack. The radio spectrum within its range gets disrupted in this way.
Power Adjustable 8 Bands Cell Phone Signal WiFi GPS Jammer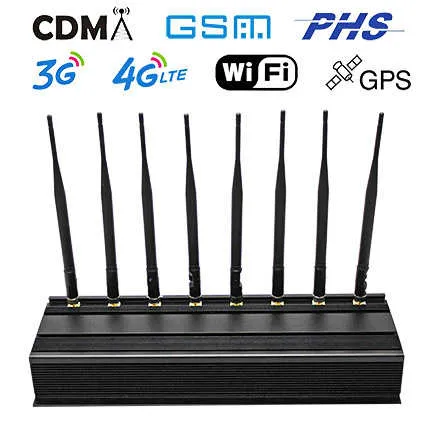 As a multi-function desktop jammer, this product can block 8 frequency bands. It has very , the jammer range is large, the interference signal output is stable. It has a single frequency switch, and can adjust the output power and control the jamming range.
$620.49$1200.81
8 Bands Handheld Cell Phone Jammers 2G 3G 4G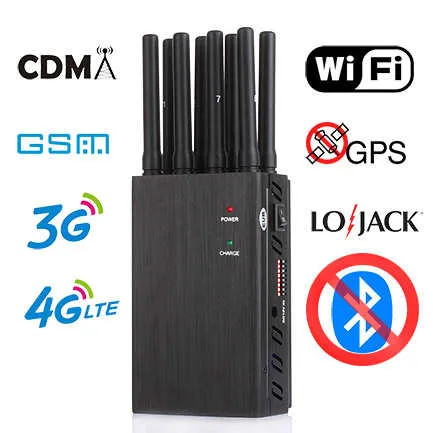 This device is suitable for classroom, meeting room, library, movie theater and other places where need to keep quiet. Due to its small size and easy to hide, the device is popular with teachers and administrators. Generally speaking, the larger the interference range, the stronger the interference performance, the heavier the jammer device, and it is inconvenient to carry. But the device is an exception. This 8-band handheld jamming device not only has a good jammer performance, but also has a large block range. From all aspects of performance, not weaker than the desktop jammer. It is a very cost-effective product
$350.99$584.48
8 Bands Signal Jammers Desktop GSM CDMA LTE GPS WiFi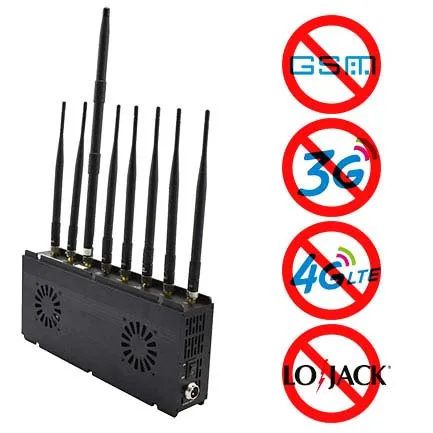 The use of slow start circuit design to avoid the mechanical switch generated by the phenomenon of ignition. Can work 24 hours in a row. The use of high hardness black aluminum shell, improve product heat dissipation. On both sides of the inlet, the outlet symmetrical layout of the formation of convection, two silent fans will heat out to ensure that the host work stable
$460.89$692.52
Cell Phone Office Jammer Related Tags