6 Bands Large Range Jammers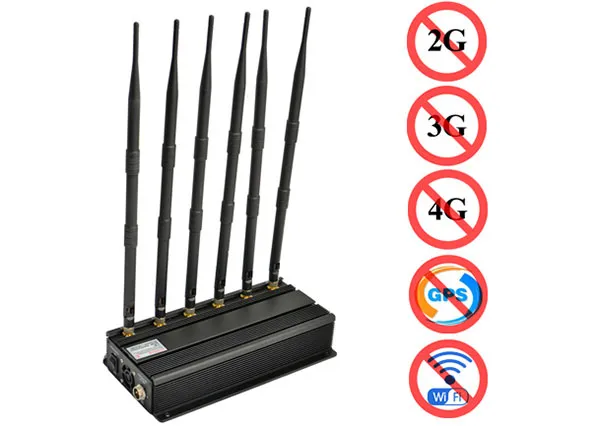 Desktop
jammers
with interference signal stability, interference ability, interference range of large features. At the same time, the longer the signal antenna, the greater the range of interference.Therefore, this 6-antenna desktop jammers became the first choice for many people. Able to interfere with all the telephone bands and intercom signals, very practical. This kind of jammer is used in many places at present. This type of jammer is arguably the most popular signal jammer in North America
Application:
All kinds of examination room, gas stations, churches, courts, libraries, conference centers, theaters, hospitals, military power and other places prohibit the use of mobile phones.
Product Features:
1.All frequency mobile
phone signal jammer
, it is the first choice for school / examination room / prison / office and other places.
Using efficient cooling technology, built-in 6 cooling fans, the device can work long hours.
Jamming frequencies:
CDMA: 870-880MHz
GSM: 930-960MHz
DCS/PHS: 1805-1918MHz
3G/4G: 2010-2145MHz
VHF: 135-174MHz or 315MHz / 433MHZ
UHF: 400-470MHz or 420-480MHz or 450-470MHz